Why travel with us
Wild Nature Photo Adventures is a tour operator specialized in nature photo tours.
To unique places in several corners of the world.
Providing fantastic nature photography opportunities and great experiences.
Wild Nature Photo Adventures is owned and managed by the professional nature photographers Henrik Karlsson, Jan Pedersen and Staffan Widstrand, who bring their combined experience of more than 90 years of nature tour guiding and travel, all in the spirit of eco-tourism.
Tours for all who enjoy nature, with a camera in hand
We have always been there before
The best sites, the best seasons and the best light conditions
Small groups and very experienced, recognized, talented and dedicated leaders
We make the most out of the photo opportunities
We give everybody a better chance to better images
We use the best local guides

 
Our destinations are carefully selected to give the best photographic opportunities

 
And the most memorable nature experiences

 
Your funds are secure with us, as we have set a travel guarantee with Kammarkollegiet (the Swedish Chamber of Commerce) in case something would happen to the company
We are passionate about nature conservation, nature photography and ecotourism
Since 2018, our tours have contributed with almost SEK 100 000 to nature conservation. Read more Läs mer
The tours are usually not physically demanding. Please do not hesitate to ask about details
We present all details of what to expect and if there are any specific requirements
How do our tours work?
No one tour is similar to the other. Some tours involve photographing from hides, other might involve photographing from a vehicle or by foot. All tours have in common that we always strive to photograph in the best light conditions, meaning that we have early mornings and late evenings in field.
On the tours that involve hides, photography sessions may lead to spending extended periods in the hide. Often entering the hide before sunrise and leaving some time after sunset.
Which camera equipment do I need?
Depending on the design and main target of the tour you need various equipment. Under "Travel facts" for each tour you will find the specific equipment we recommend for that tour.
It´s important to remember that you can take fantastic nature and wildlife images with all kinds of equipment.
Food and accommodation
Our days will often be long and intense, something most nature photographers like. This means that both food and accommodation are important parts in recovery and gaining new strength. Our tours tend to include food and accommodation. If we have an early start there will be a packed breakfast, the same if we are in the field during lunch time, then lunch will be provided.
We eat lunch and dinner where we stay or at a local restaurant. The accommodation will be in hotels and guesthouses of "normal" standard. All rooms normally have a toilet and shower, if not this will be stated in the "Travel facts". We always aim for accommodation with WiFi. We choose accommodation that is close to nature and our photography destinations.
Transport

Local transport is included in our tours, unless otherwise stated. Transportation from your home to and from the start/finishing destination is not included in the tour price. For each tour there will be a stated 'start and finish time' and it´s every participant's own responsibility to arrange transport which works with those times. We will recommend flights for every tour.
Non-photographer partner?
Of course, all non-photographer partners are welcome on our tours.
Guarantees
We cannot control animals, nature and weather. Wild Nature Photo Adventures programs are designed to give our participants the best possible opportunities to get fantastic images of animals and nature, but we cannot guarantee the behavior of animals or control the weather. Our guides, both photo- and local guides, will always do their best to create the best possible opportunities every day. Patience often yields results but it´s important that expectations remain realistic.
We will always show great respect for animals and nature and we will never risk the welfare of an animal or make a negative impact on the nature just to get an image. We photograph the animals in their natural environment.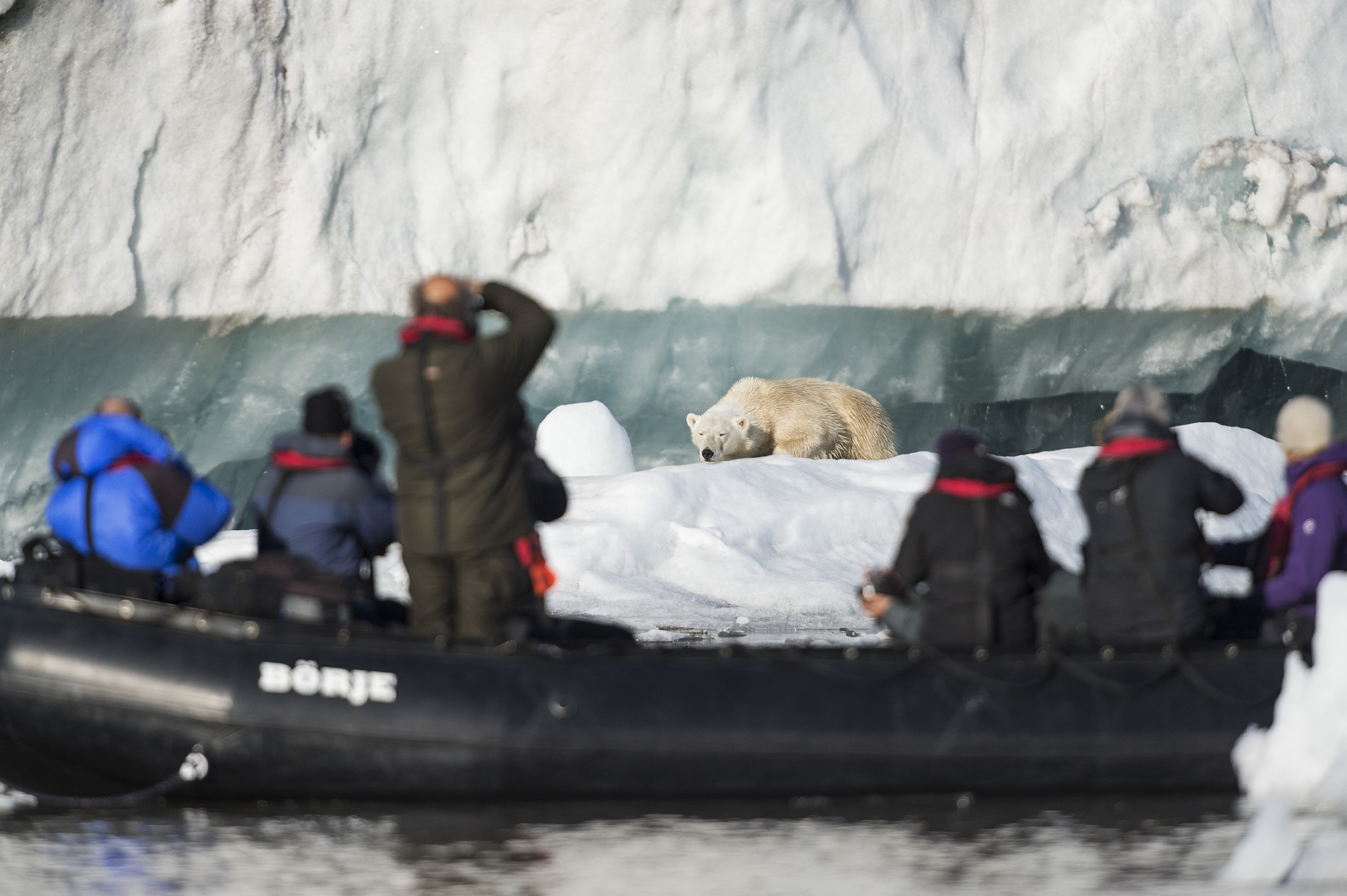 Close encounter with a polar bear on one of our trips to Svalbard.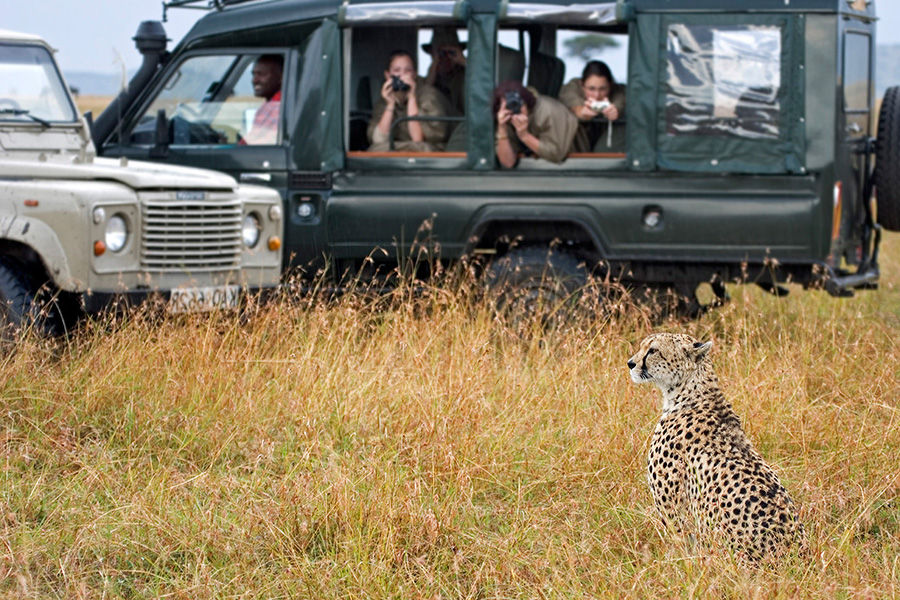 Watching cheetah in Masai Mara, Kenya.