Ecotourism, support for conservation projects and "Climate compensation"
Wild Nature Photo Adventures organize photo tours and photo workshops based on ecotourism principles.
We budget for an active financial contribution from each tour, to support conservation projects in several of the areas we visit. Since 2018 and up until today we have contributed with an active financial support of around SEK 100 000 to a mix of conservation projects, nature areas and threatened species. See the list of our conservation commitments below.
Ecotourism throughout
We primarily work with local photographers, travel agents, guides, drivers and lodges/hotels so that the main part of our economic footprint stays locally and will benefit local communities.
We have local partners working together with conservation and environmental programs, that support waste management and water management, as well as promote staff training.
"Climate compensation"
Climate compensation is a controversial concept. Many people believe that you buy yourself free through dubious funds and fictitious payments. Wild Nature has chosen to financially support the Cool Earth project, which makes it possible for people in vulnerable tropical forest areas to stay in their home areas without having to cut or sell the forest to large companies. Ecosystems, water and local communities benefit from these forests, which can continue to do their important job of binding carbon dioxide, and housing fantastic biodiversity.
Read more about Cool Earth here. Sir David Attenborough is the mentor of the project.
This financial compensation is included in the total contribution we make to nature conservation. We always strive to travel with as much environmental consideration as possible.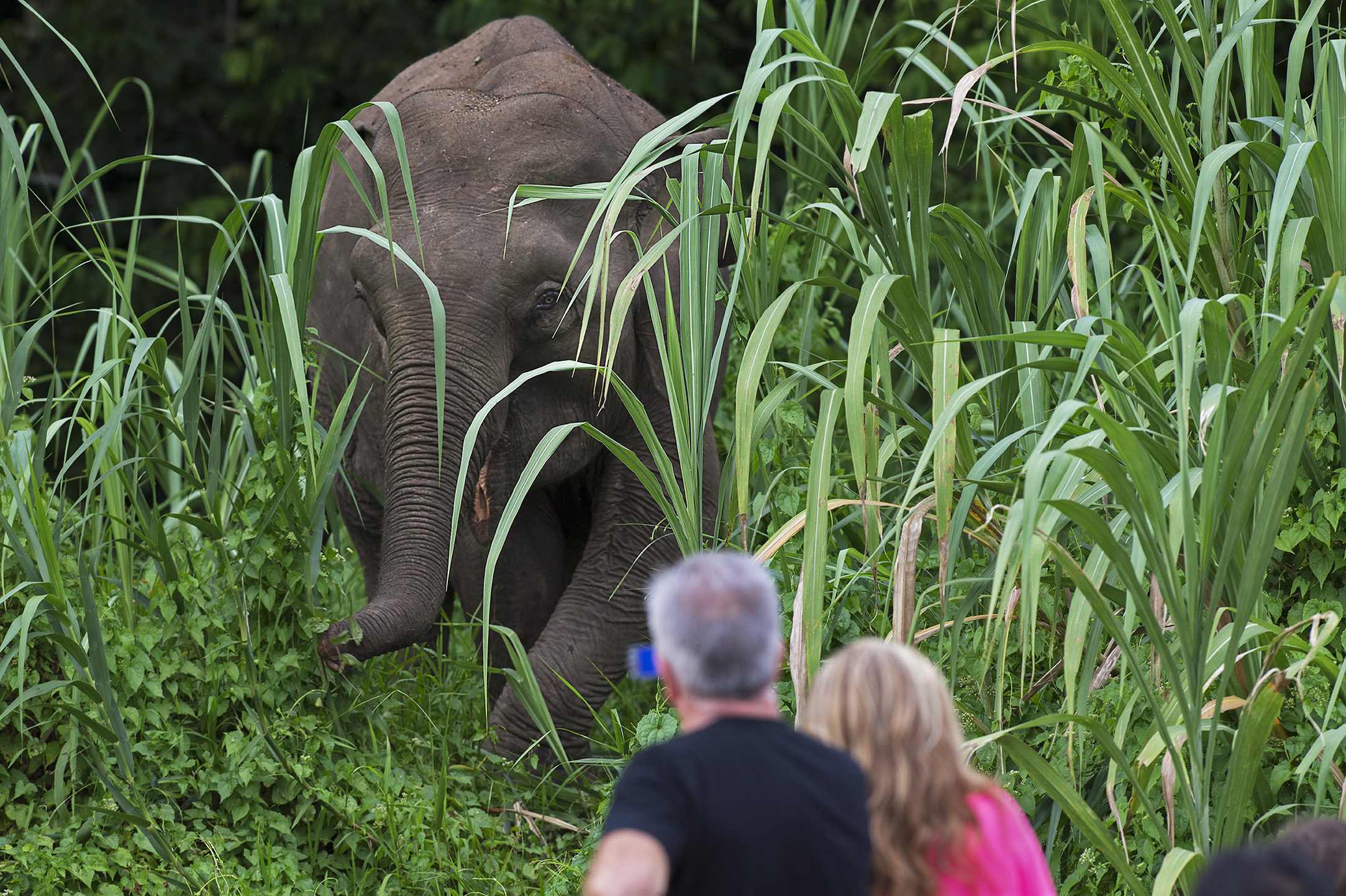 Pygmy Elephant and ecotourists along the Kinabatangan River on Borneo. Rainforest conservation in that area is totally dependent on ecotourism
.
Ecotourism as conservation
In many countries our tours mainly go to National Parks and nature reserves. These areas are often totally dependent on visits from paying visitors, who come there to appreciate wild nature. Frequently, the income that tourism brings there, is the only protection at all against poaching, deforestation and exploitation of these areas.
In many places there are local people who are dependent of the incomes from visitors, for their and their families' survival. Therefore, we prefer working with small, local operators whenever possible, who are involved in nature conservation and environmentally careful methods, working f ex with garbage separation, water cleaning and education of staff.
There are funds from the budget of each tour that support local nature conservation projects.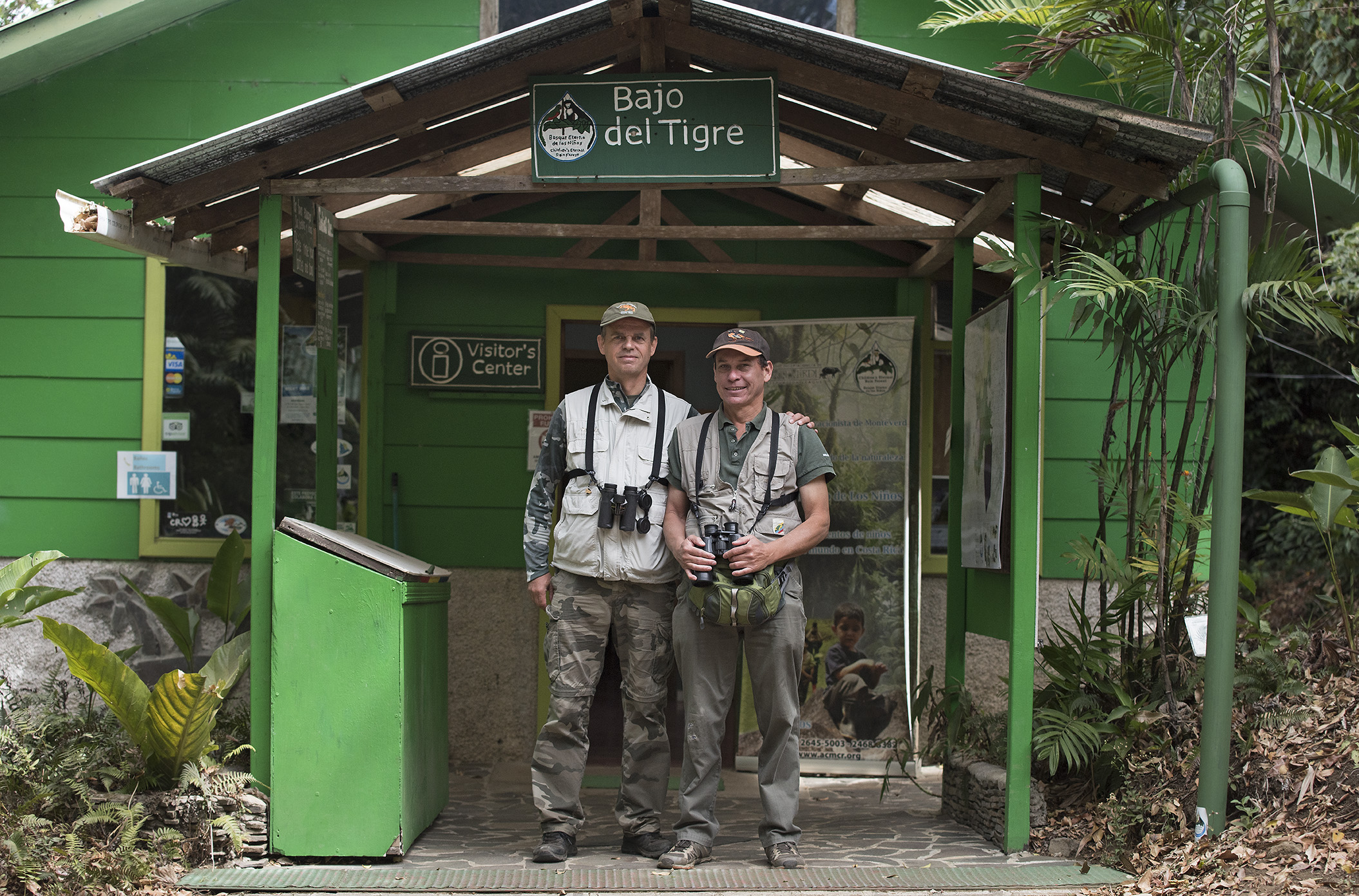 Our tour leader and partner, Jan Pedersen, together with local guide Eduardo Venegas in Children's Rainforest, Costa Rica
.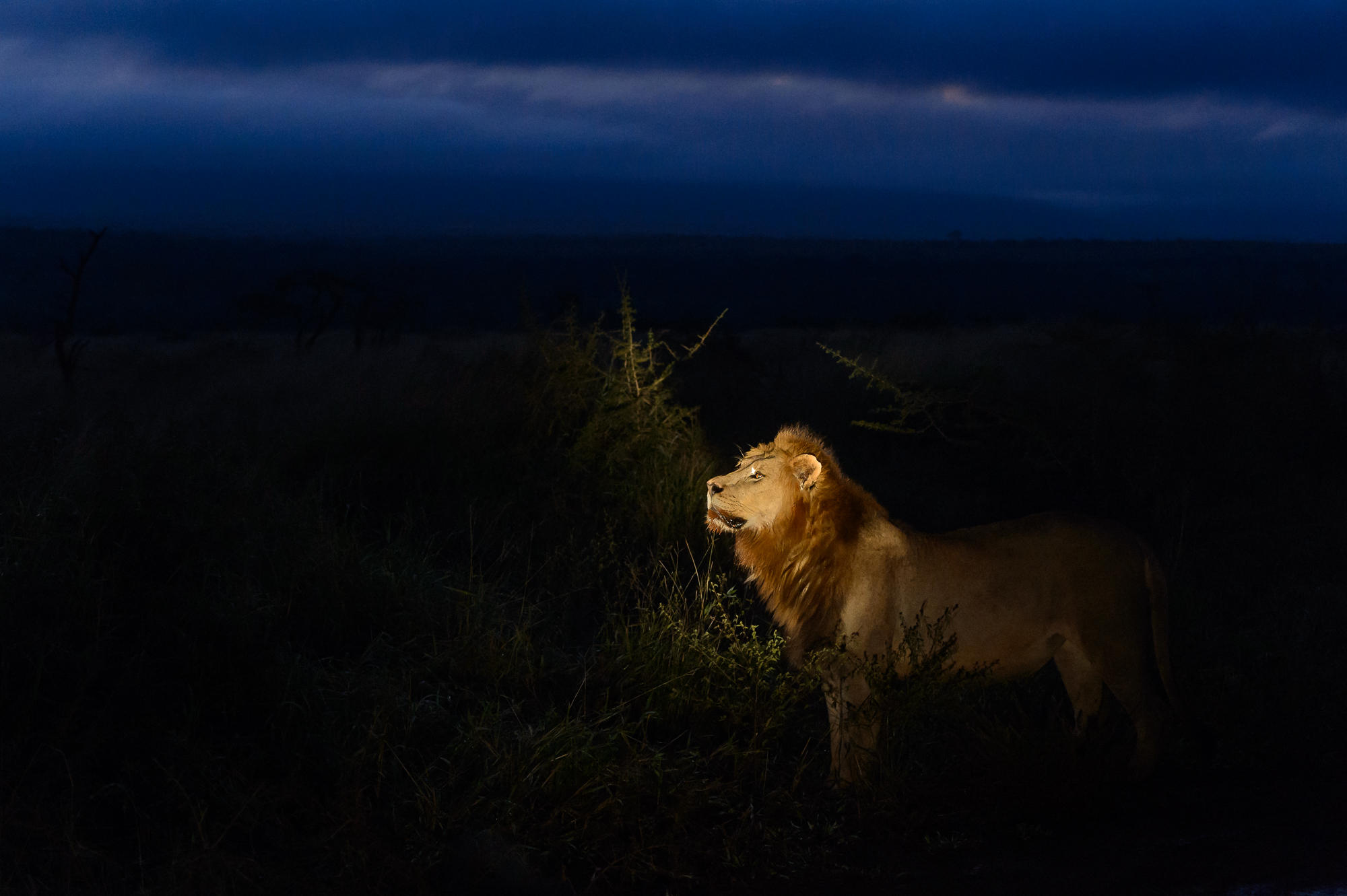 The Lion is now one of Africa's endangered species
.
Africa's Big Game, or megafauna, is today not only threatened by poaching, wildlife trade, bushmeat trade or the pressure of a growing population. Agriculture is literally right outside many reserve borders. Now, governments in several countries are now selling off some of the large wildlife areas that we for decades had believed were protected for the future. Global demand for resources is soaring, and the African continent hosts some of the last unexploited natural resources. In exchange for quick money and investments in infrastructure, countries are now selling off their resources, often at low price. Both in short and long term, many of the continent's most important natural areas are threatened.
It has repeatedly been proven that when protected natural areas lack tourism, local authorities lose interest in conservation, which then results in a loss of protection and in strongly degraded natural environments.
If no-one visits the Serengeti, it won't be long before there are no Lions, Elephants or Rhinoceros there anymore. There is not enough local incentive to keep these protected areas if there is no economic return from them, and that is where tourism comes in. There are no international banks lining up to loan money for development. However, tourism can means serious incomes and that is where its valuelies for conservation. Safari tourism and nature tourism run as ecotourism is increasing in importance.
Costa Rica today has more rainforest than in the 1960's, thanks to the World's probably best ecotourism setup and a national incentive to protect nature. Ecotourism is the country's largest source of income.
Many unique forest areas on Madagascar only remain because they are being visited by tourists, or because they host valuable nature that can be a future resource. Apart from that, deforestation is catastrophic in Madagascar, with only about 20 % of their forests remaining. More than half the dry forests and rainforests have disappeared since the 1950's. This is a catastrophic level, if you consider that between 80 and 90 % of all species in Madagascar are endemic. They only exist here!
The list can be made very much longer, and even in the relatively prosperous Europe and North America, ecotourism is becoming a more and more important factor for conservation.
That is why we select our tours and destinations carefully and put great effort into supporting unique projects, so that you as a participant actually will be contributing to the conservation effort by visiting and photographing these places with their fascinating wildlife. See below which projects that we support.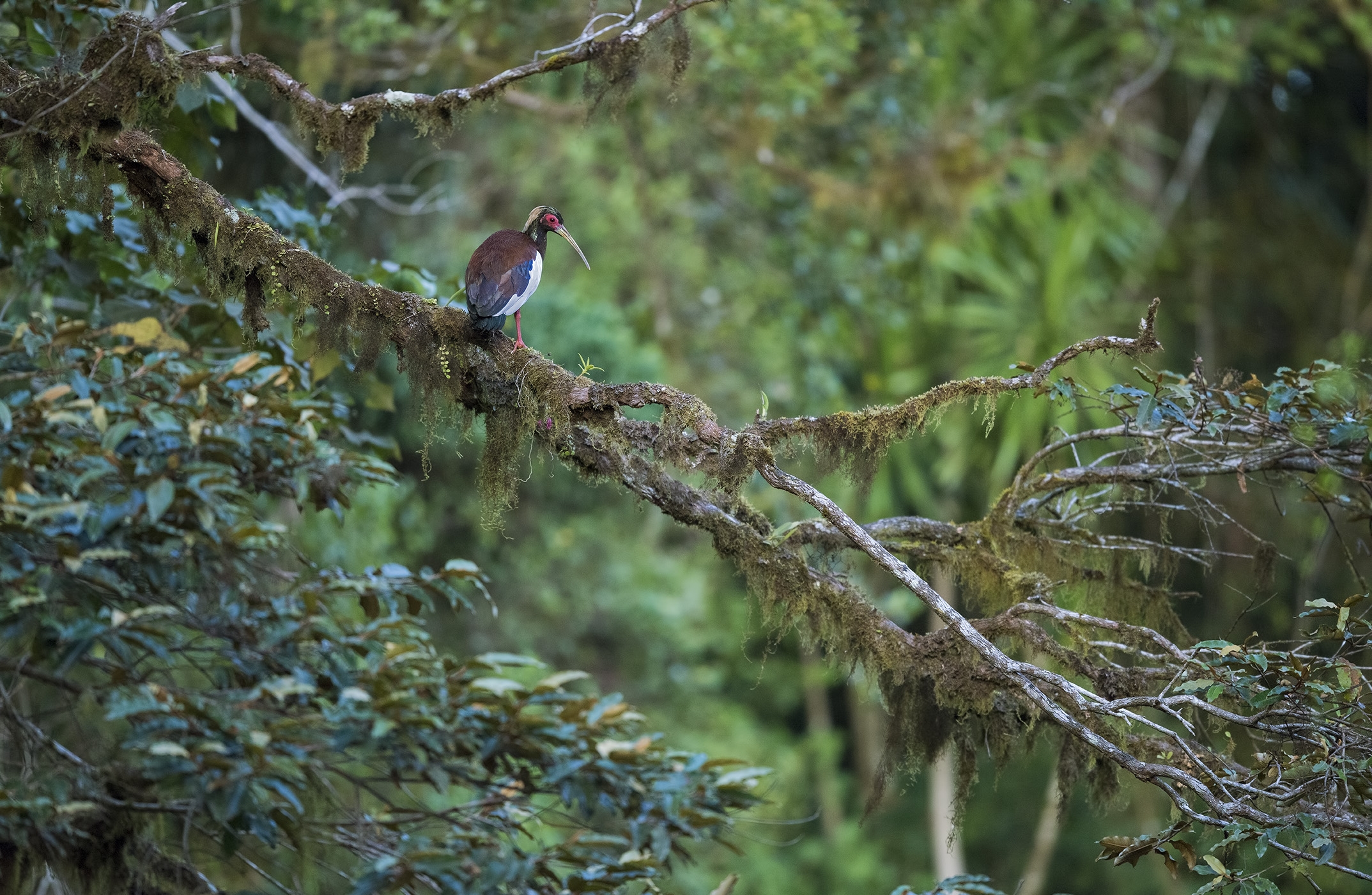 The Madagascan Ibis occurs only in the forests of Madagascar. The species is Endangered, mainly due to habitat loss
.
Some projects that have been economically supported by Wild Nature Photo Adventures
Country/area
Alaska
Costa Rica
Falklands, Florida, Shetlands & Scotland
India
Japan
Kalahari,  Mana Pools & Zimanga
Madagaskar
Masai Mara
Pantanal, Brazil
Uganda
Hungary
Yellowstone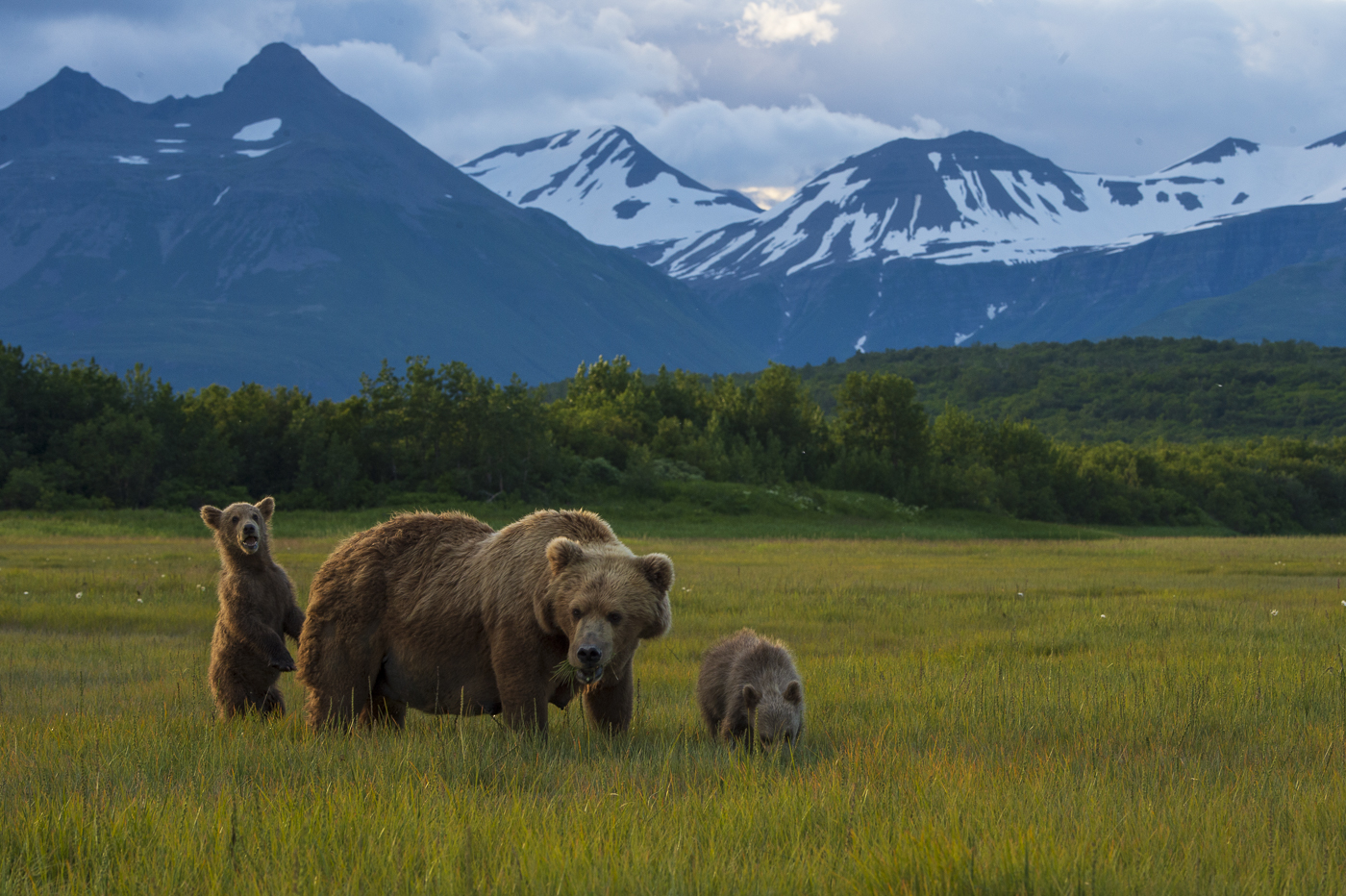 Coastal brown bears in Alaska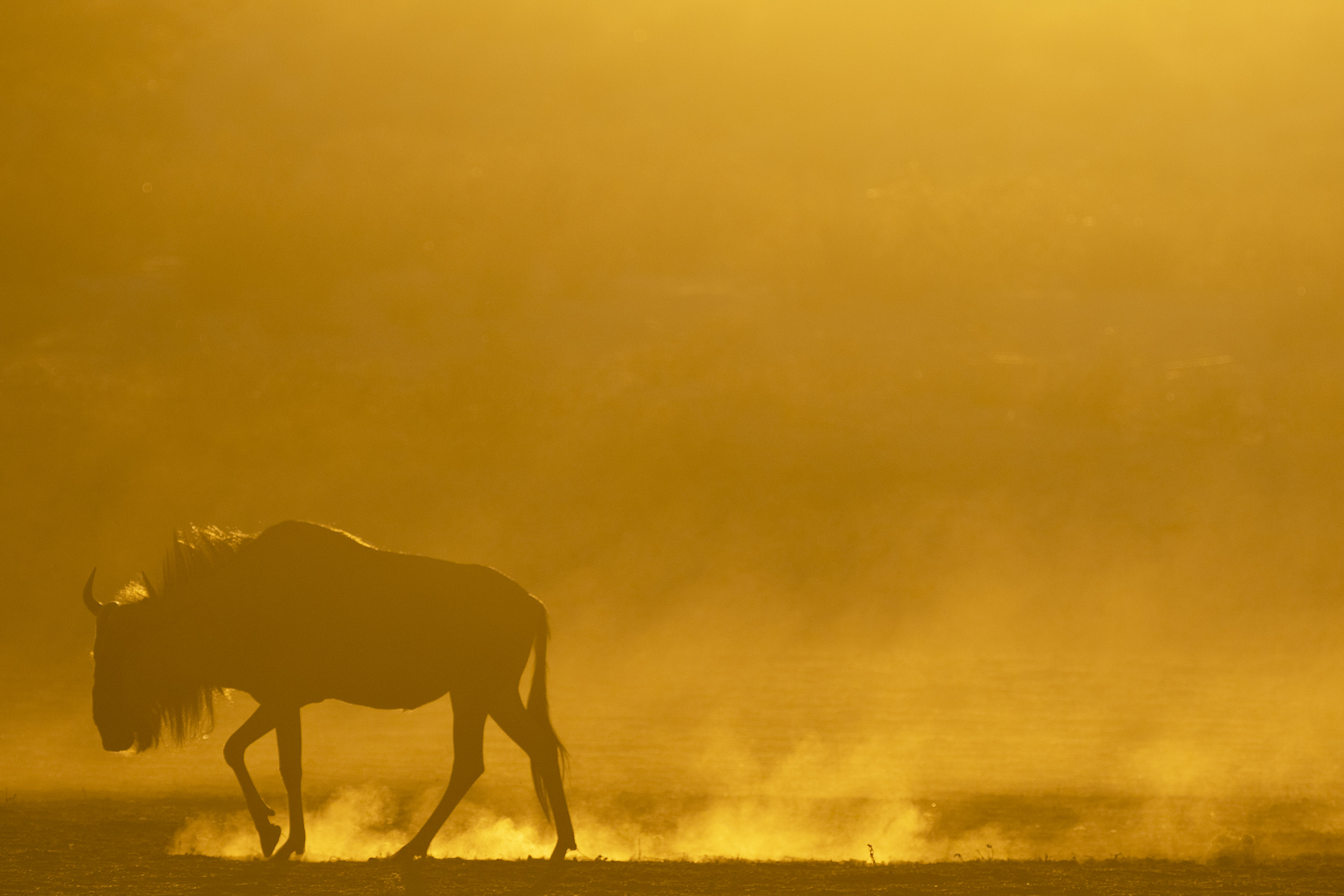 Wildebeest at sunrise, Kgalagadi National Park, South Africa