Tour highlights
Some of the world's doubtlessly best photographic hides, which give excellent opportunities for spectacular images of up to about 40 bird species/strong>
A solid bird photography feast with loads of great photo opporunities, with lots of birds and also some mammals at very close range and very natural behaviour, since they don't know we are sitting there, just meters away
Great backgrounds and angles. Many of the more than 20 hides are built so that we photograph from the water surface or ground level
We usually manage to photograph species like hoopoe, roller, bee-eater, spoonbill stork, black stork, several species of heron, red-headed pochard and other ducks, Mediterranean gull, little owl, kestrel, buzzard, sparrow hawk and a number of passerine birds
Among the mammals, otter, ground squirrel, fox, field hare and roe deer often turn up in front of our cameras. The cute ground squirrels have their breeding colonies in the sandy ground all around the farm houses
The hides are situated near the farm, and can be reached very quickly. Some are at walking distance from where we stay (except the bee-eater colony, which is a 30 minute drive away)
We spend time in the hides from before sunrise, until after sunset. Also into the night in some cases, for those who want. A couple of hides even have artificial lighting LED panels arranged, which can be controlled from inside the hide
The hide sessions typically vary between 3-5 hrs, depending on one's own ambitions. We have a break mid day, for lunch, workshops and some rest.
The tour leader and the local guides are knowledgeable and helpful and give you daily advice and support, in a small group of travellers that share similar passions
Transfer Budapest airport – Pusztaszer and return, is included in the price
Excellent, comfortable and newly made single rooms can be arranged, at an additional cost
Maybe you have already seen some of the world-famous Hungarian nature photographer Bence Máté's fantastic photos? Perhaps you have also heard about the joy of photography here, from those who have visited his fantastic hides? We stay on Bence's "biodiversity farm", located in a part of the Kiskunsági National Park, just outside the small village of Pusztazer. Most of the species that call the Puszta steppe home live around here. Around Bence's farm most species also increase in number. Pusztaszer is an hour and a half's drive south of Budapest airport, a few dozen miles from the border with Serbia.
In May, the weather is usually very pleasant here, often up to 20-25 degrees in the middle of the day. At night it is usually between 8 and 15 degrees. Forests, grass and shrubs are fresh green, all bird species have their finest breeding costume on and their breeding behaviours are in full swing. Here, Bence has built about twenty different photo hides, and they are not just any hides!…
Here you can, for example, sit comfortably warm and dry, down in a couple of ponds and photograph herons, spoon dryers, black storks, otters, various waders and ducks from the water level, while you are "below" the water level. Two of Bence's hides are called "the Theater" and "the Cinema", respectively, and here we are talking about super-innovative high-tech solutions to help photography work in the best way. Even those who have spent a lot of time in hides before will probably be amazed. Bence's so-called "drinking station" hides also mean sitting below the water level, photographing birds that either drink or bathe there, a perfect set-up for spectacular images with reflections and water splashing in all directions. Many of our common birds of the forest come to these hiding places, especially during hot days.
We rotate between the hides according to a well-planned schedule.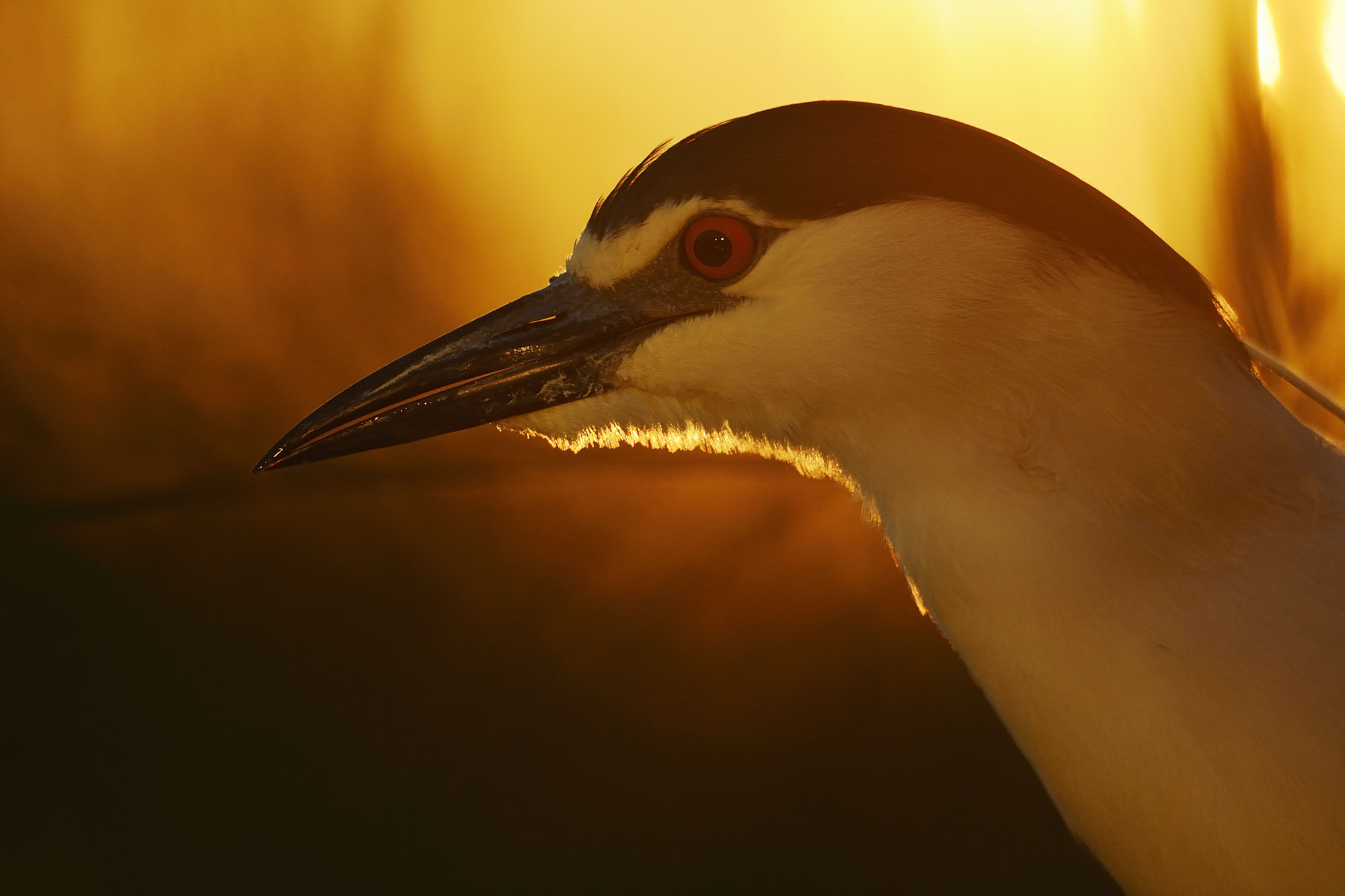 There are hides for several of Europe's most charismatic and colorful birds: the hoopoe, the roller and a new fantastic colony of for bee-eaters. The lawns are crowded with ground squirrels that Bence rescued from Budapest airport (where they caused problems for the flight by attracting birds of prey) and instead reintroduced here. The bee-eater colony haholds almost 50 pairs and from the beginning of May, it is in full swing. A bee-eater catches more than a hundred flying insects, bumble bees, bees, dragonflies, butterflies etc per day.
Bird photography is of course central here, but there are also most often good chances for fine pictures of mammals such as foxes and roe deer coming to drink. One of the hides is focused on otter photography at night with artificial lighting. The hides are equipped with a special glass that reflects less in one direction. Thanks to the fact that the hide is dark, the glass works like a mirror glass through which we can shoot without disturbing the birds, and we can also change the camera and lenses without the birds noticing anything.
Just in case, please wear dark or black dark clothing as not to disturb the wildlife from the hides.
During some hide sessions, it is an advantage to wear a long-sleeved shirt so that our white arms do not scare away our photo objects. Especially those times when we shoot backlit, this is central; then, when the sun is still low, we must also draw a thin but dark curtain in front of us; then we "shoot" through lens holes in the curtain.
Itinerary
Day 1 (14/5) (Dinner)
Arrival at Budapest International Airport during the morning and transfer to Pusztazer. Departure from the airport no later than 12.15 to be in time for the first afternoon session. You can also fly the day before and spend the night in hotel, hotels are usually cheap in Hungary.
Day 2-7 (15–20/5) (Breakfast  – Lunch – Dinner)
During these six days we will photograph from different hides. We will have a morning activity and an afternoon activity. You can often even manage to get some photography done in the middle of the day. Distribution of the hides takes place according to a schedule that gives everyone the same photographic opportunities.
Day 8 (21/5) (Breakfast)
In the morning we have one last photo session before we go to Budapest International Airport for further travel home. Earliest flight home at 4.00 pm.