Some highlights
Lekking Ruffs, photographed from hides
We photograph in the warm colors of the Midnight Sun and in the light from the long twilight and dawn
Really close encounters with some of the 80,000 pairs of Arctic seabirds that nest on Hornøya: Kittiwakes, Shags, Puffins, Brünnich's Guillemot, Razorbills and Gulls. The birds nest right by the path, almost like on the Galápagos.
Good chance to see and with a little luck also photograph Gyrfalcons and Northern hawk-owl
A chance to photograph tundra birds such as Bar-tailed Godwits, Purple Sandpipers, Red-necked Phalaropes, Spotted Redshanks and many more
Arctic Redpolls, Redwings, Pine Grosbeaks, Siberian Tits etc at feeding sites
Fantastic landscape photo opportunities where the windswept Arctic tundra meets the ancient cultural landscape along the coast and the barren coastline of the Polar Sea in the Midnight Light
The typical small Arctic fishing port towns of Vadsø and Vardø
The tour leader will show you their best sites and provide photographic advice in a small like-minded group
We actively contribute to conservation by supporting Birdlife
VARANGER PENINSULA
A fully charged Arctic summer week where we have selected some of the best bird and landscape photo opportunities that the Norwegian Varanger Peninsula can offer this year. Up here, the taiga forest meets the windswept, snow-covered tundra and the dramatically rugged coastlines of the Arctic Ocean. Ancient agricultural lands dating from long before the Viking Age stretch in a thin border along the coast and inside, after a narrow fringe of mountain birch forest, the bare tundra stretches mile after mile in the Varanger Peninsula National Park.
The short but intense Polar Summer is in full swing, it's Midnight Sun and all the birds are doing their mating and nesting management. This year in an early summer landscape with an exciting, Arctic summer light that can offer strong warm colors, long shadows, dramatic clouds and brilliant photo opportunities of many different kinds. The Arctic tundra shows us the still fairly undisturbed quality of the wilderness up here.
RUFFS AND OTHER TUNDRA BIRDS
We meet the Arctic landscape of the snow- and wind-tormented tundra in several places up here, both in the mountains and down in the mountain birch forest edge. We will attempt to photograph the beautiful and interesting Ruff display from tent hides, and will also be close to a number of other tundra birds such as Long-tailed Skuas, Red Knot, Horned Lark, Snow Bunting, Lapland Bunting, Twite, Purple Sandpiper, Bar-tailed Godwit, Red-throated pipit, Golden Plover, Red Grouse and Red-necked Phalarope. We will also visit a taiga forest in Pasvik, where Common Mergansers nest and where there is a well-used feeding site for Siberian Tits, Pine Grosbeaks and Siberian Jays. There is also often a hawk owl or two around here and sometimes ermine or grouse are seen here.
HORNØYA
with its handsome lighthouse and its charismatic location right at the far end of the sea band, Hornøya is one of Europe's finest and most accessible seabird colonies and also Norway's easternmost point, in line with Istanbul! Everyone should at some point in life treat themselves to come to a really crowded and pulsating mountain of birds, where there is action in all directions, around the clock. We step ashore in the intense and fabulously crowded bird colony here, with its 80,000 pairs of Kittiwakes, Shags, Puffins, Brünnich's Guillemot, Razorbills and Cormorants. Maybe one of the island's kestrel or sea eagles will come by, to try to get one of the 160,000 seabirds to feast on?
TAIGA
In Pasvik National Park we meet the wild taiga forest and some of its summer bird species. We visit a taiga forest area with nesting hall cracks and a well-run feeding area for Siberian Tits, Pine Grosbeaks and Siberian Jays.
Itinerary
Day 1 (2/6) (Dinner)
Arrive to Kirkenes, Depart by minibus to Vadsø. Dinner and accommodation at hotel. After dinner we will visit a colony of Kittiwakes. There are plenty of birds around and there is a chance we might photograph Gyrfalcons, or more common birds such as Long-tailed Skuas, Red-throated Pipits, Lapland Buntings and Snow Buntings. Or, depending on the weather, we may travel to Hornøya already this evening after dinner to be part of the nice late evening light there.
Dinner and overnight at hotel in Vadsø.
Day 2 (3/6) (Breakfast-Lunch-Dinner)
Early departure, breakfast and lunch packages from the hotel.
Depending on the weather, we go out to the bird island Hornöya (unless we did it the night before). Hornøya is known for its large colonies of Puffins, Brünnich's Guillemots, Razorbills, Black Guillemots, Kittiwakes and more. There is also a chance to photograph Gyrfalcons. Or we visit a nearby area where there is a chance that we can photograph common tundra birds such as Long-tailed Skuas, Red Knot, Horned Lark, Snow Bunting, Lapland Bunting, Twite, Purple Sandpiper, Bar-tailed Godwit, Red-throated pipit, Golden Plover, Red Grouse and Red-necked Phalarope. After dinner, we go out on the tundra again, to photograph lekking Ruffs at a place where they have been for at least decades.
Dinner and overnight at hotel in Vadsø.
Day 3 (4/6) (Breakfast-Lunch-Dinner)
Early departure. Breakfast and lunch packages from the hotel. The target this morning and evening will be to photograph lekking Ruffs and a number of other of the tundra's different bird species. In the middle of the day we try to get some rest. Dinner and overnight at hotel in Vadsø.
Day 4 (5/6) (Breakfast-Lunch-Dinner)
We head out early on to the tundra, in search for Bluethroats, Skuas, Dotterels and other species. We might make another stop at the Ruff lek. We bring a breakfast and lunch parcel from the hotel.
Day 5 (6/6) (Breakfast-Lunch-Dinner)
Early start and out to a private bird feeding place, which attracts a wide range of tundra and mountain birch forest birds, which we get to see up close. Among the possible species are Siberian Tits, Pine Grosbeaks and Siberian Jays, hawk owl and sometimes also grouse and ermine. Breakfast package from the hotel. We then move in the afternoon towards Pasvik and during the trip we look for the birds of the tundra.
Dinner and overnight at guesthouse in Pasvik.
Day 6 (7/6) (Breakfast-Lunch-Dinner)
Early start of the day and out into the taiga forest in Pasvik National Park. First to a bird feed that usually attracts Siberian Tits, Pine Grosbeaks and Siberian Jays. After dinner we go out in the summer night's Midnight Light to enjoy the taiga forest's animal and bird life. Among other things, Siberian Tits nest here.
Dinner and overnight at guesthouse in Pasvik.
Day 7 (8/6) (Breakfast)
Breakfast at the guesthouse, then transfer back to Kirkenes airport.
More information
PHOTOGRAPHIC EQUIPMENT
Since we will have opportunities of many different kinds of motifs – everything from hide  photography of birds, to magnificent landscapes – it is a good idea to bring everything from wide-angle lens to telephoto lenses. A wide-angle zoom lens with f ex focal length 24-70 mm is excellent not only for landscape photography but can also come in handy in the hides. A telephoto / zoom lens, e.g. 80-400mm, 200-500mm or the like provides good conditions for taking varied pictures of birds from the hides and can also be useful for different motifs within landscape photography. Telephoto lenses with fixed focal length, e.g. 400 mm, 500 mm or 600 mm are very useful for bird photography. To "increase" the focal length if you have a shorter telephoto or a zoom, you can use a teleconverter or use a camera with a DX-format sensor.

If you have access to two camera bodies, it is a good idea to bring both, it is much easier to operate two different camera bodies during the hide sessions.

A tripod is very useful in connection with hide photography, especially if you use longer telephoto lenses.

CLOTHES
The temperature on the Varanger Peninsula in June can vary between a few plus degrees to pleasant summer temperatures. Real field clothes and warm shoes are really recommended! Feel free to bring clothes in different layers. Closest to the body, preferably clothes in wool material, such as Woolpower or Aklima's thin underwear, really comfortable. Rain pants andrain jacket / poncho.

ACCOMONDATION
We stay in hotels of middle standard.

ACCESSIBILITY FOR THE DISABLED
The accommodations are reasonably accessible, with a bit of help. The nature of the trip means that the hides and certain environments may be less accessible in case of reduced mobility. If you have any questions or doubts, please contact us first so we can discuss what the possibilities look like.

INCLUDED IN PRICE
Shared double room, meals according to itinerary, all hides, local guides, photo lectures, all local transport (minibus),  transfer from and to Kirkenes airport.

NOT INCLUDED IN PRICE
Return flights to Kirkenes (NOTE! Please contact us for information on airline tickets before you book your flights), travel insurance, cancellation protection, drinks, eventual gratuities and items of a personal nature.

MEETING POINT
Kirkenes Airport (KKN). The journey begins and ends here.

PAYMENT TERMS
The registration fee shall be paid after an invoice from us, right after your booking. The remaining amount shall be paid no later than 60 days before the trip. Payment will be in Swedish crowns (SEK).
PASSPORT AND VISA

If you are an EU citizen travel within the EU or to the Schengen countries Norway, Switzerland, Iceland and Lichtenstein, you must always bring your passport or national ID card issued by the police. When checking in for a flight, a passport is required. With reservation for that government decisions because of the somewhat unclear Covid-19 situation may mean various limitations that we do not know of today.

For citizens outside of the EU please check if you need a visa to enter Norway.

INSURANCE
We strongly recommend that you carefully review your travel insurance before the tour. Read the terms and conditions about what may and may not be included. It is important to check that compensation is included for travel home / ambulance transport in the event of an accident or serious illness. Often, for example, the travel cover in a regular home insurance needs to be supplemented.

HEALTH
Contact your doctor for advice.

GROUP AND LANGUAGE
Our tours are open to all nationalities, which means that the group can be international.
The tour guides on our trips speak Swedish and English.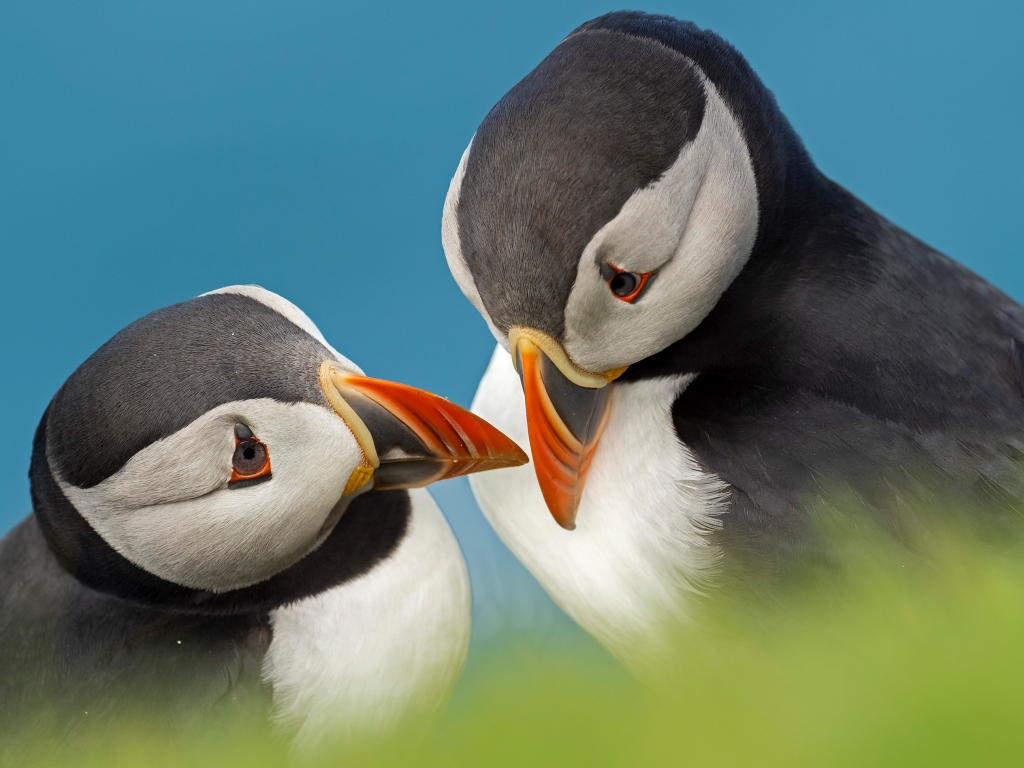 Photographic leader
Staffan Widstrand, born in 1959 is a photographer and writer. Sony Imaging Ambassador.
Staffan is one of Sweden's internationally most recognized photographers. In 2011, Outdoor Photography Magazine called him "one of the most influential photographers in the world". Appointed "Wildlife photographer of the year" in Sweden and a winner of international photo competitions, such as: Wildlife Photographer of the Year, European Nature Photographer of the Year, Emirates Wildlife Photographer of the Year, Årets Bild I Sverige, PGB Awards
Staffan has been on the jury of several international photo competitions and was one of the main jury members in World Press Photo 2013.
Published in most of the major magazines in the world, such as National Geographic Magazine, GEO, Stern, Der Spiegel, Le Figaro, La Repubblica, El Mundo, El País, Natur, Terre Sauvage, Animan, Veja Brazil, The Guardian, The Sunday Times, FOCUS, Yomiuri Shimbun och Shanghaibaserade The Bund Pictorial.
Staffan has had international solo or group exhibitions in Toronto, at the Swedish Embassy in Tokyo, at Tromsø Museum, at Bodø Museum, at the Kunst-und Ausstellungshalle in Bonn, Oslo City Hall, Finlandia Hall in Helsinki, the Swedish Embassy in Washington, in Mérida, Mexico, in Mexico City, in Salamanca, Spain, at the National Zoological Museum in Beijing, in Chengdu, Tianjin, Shanghai and Shenzhen, China, at the National Museum of Wildlife Art in Jackson Hole, the museum of Torino, Italy as well as major outdoor exhibitions in The Hague, Prague, Berlin, Madrid, Copenhagen and Stockholm. In Sweden, he has had exhibits at Kulturhuset in Stockholm, the regional museums in Kristianstad, Luleå and Malmö, at Fotomässan in Gothenburg and in Stockholm, as well as at the Skansen, Kolmården and Borås Zoos, at Hornborgasjöns Konsthall and at Bränneriet Art in Österlen.
Staffan has published 18 books, four of which have been winners of the WWF Panda book award.
A picture editor at Natur & Kultur publishers in Stockholm for 5 years, a nature tour guide and tour production manager all across the world for many years. Appointed as Visiting Professor at the Beijing Ministry of Culture Old University, and he is also one of the founders of a possible "Wild Wonders of China" initiative.
Staffan is a member of the Swedish Nature Photographers Association (Naturfotograferna/N)
Webpage: www.staffanwidstrand.se
www.wild-wonders.com
www.rewildingeurope.com
www.de5stora.com
www.wildwondersofchina.com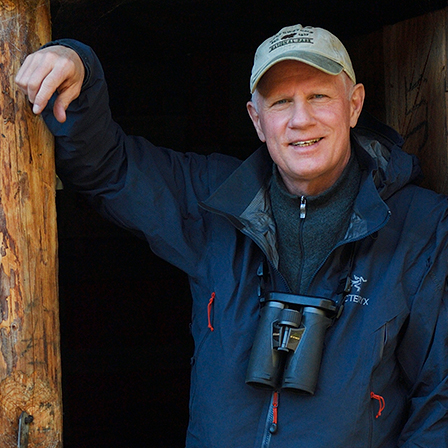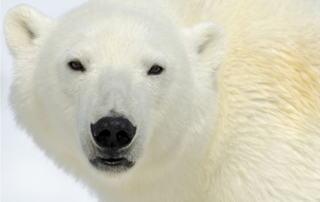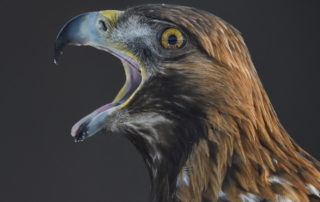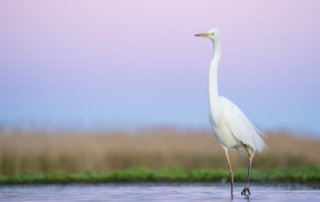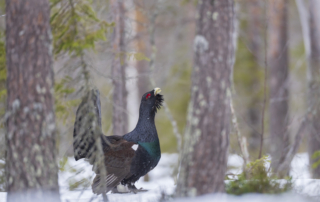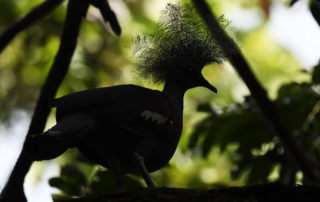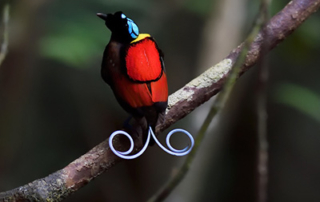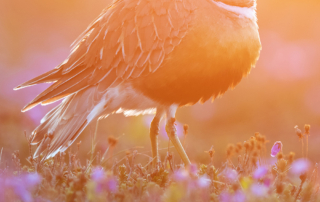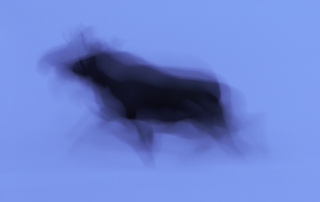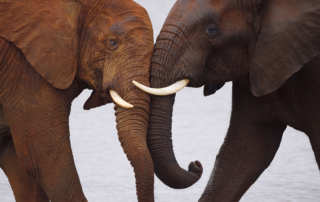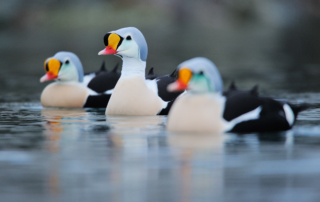 Error: Contact form not found.